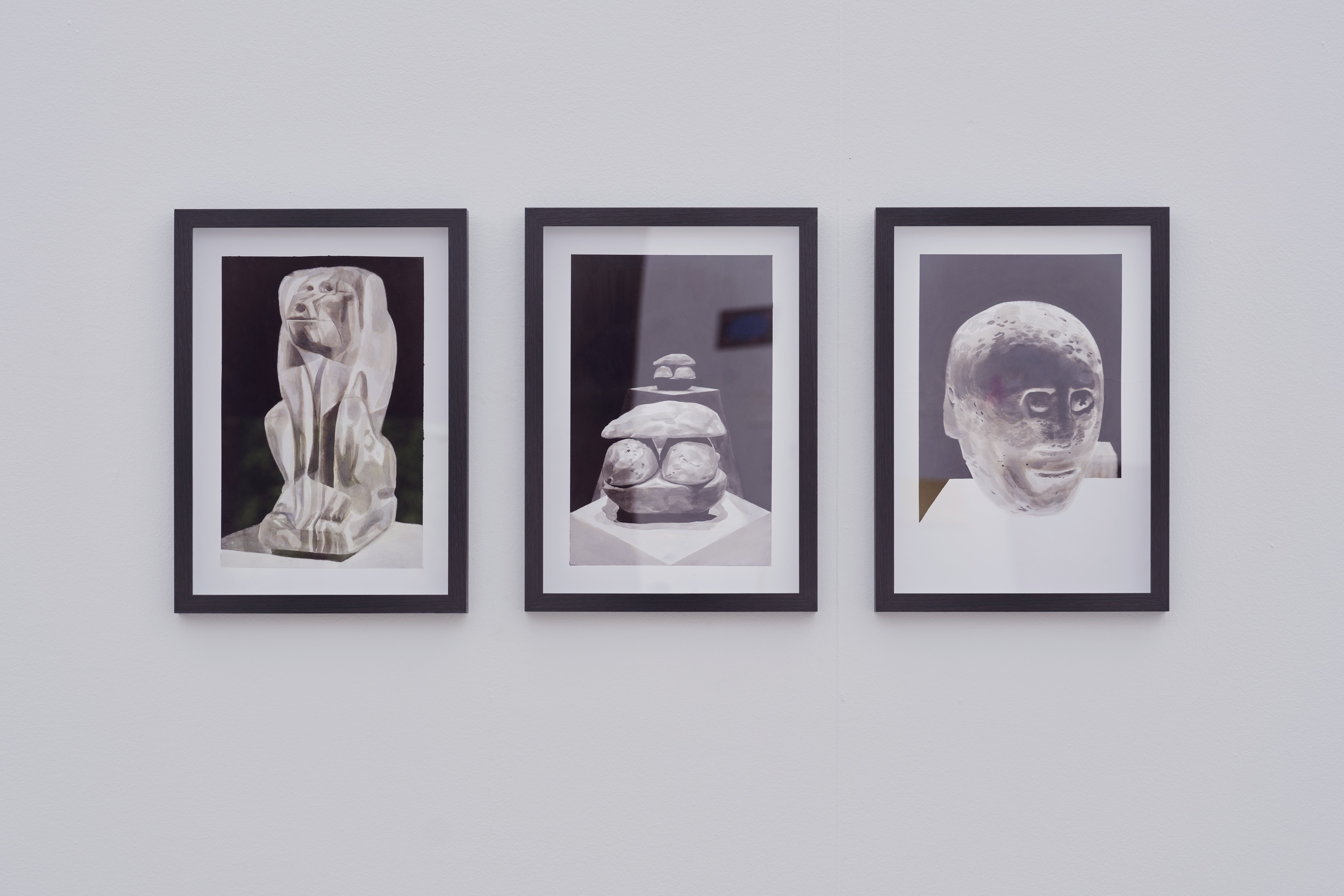 Artworks 2023 - Remembering the Future, Visual Carlow
08 Jun - 27 Aug 2023
This year's edition of Artworks takes the title
Remembering the Future
. This impossible proposition is designed to raise questions about time and reality, and how these two abstract concepts might be utilised to reflect the world as we see it, or other worlds as we might imagine them. Included are works that address real and imagined histories and futures, using, among other methods: speculative archaeology, mourning processes, traditional crafts, and engagements with the natural world.
https://visualcarlow.ie/whats-on/artworks-2023-

remembering-the-future
Portrait of my brother: Narmer's Baboon, Hoard of Silver Ingots, Corleck Head
This work arises from an ongoing collaborative drawing project I am engaged in alongside my younger brother, a first year film student at

St.John

's Central College Cork. Which is approached with a pre-emptive interest in his esoteric inner life, to which I have limited access. Until his decision to study film, this has been expressed through his drawings. This selection of submitted ink drawings act as building blocks within a larger portrait of my brother; Who will raise these subject matters in passing during our phone calls. My commitment is then to represent these disparate cultural touchstones mentioned, in order to build a portrait of the range of captivation and mystery that he, and potentially we, carry within ourselves.

The work plays on the formal documentation of historic artifacts from Institutional collections that function as educational tools for the public. Through the act of reproducing the objects in this form via drawing, the artefacts are removed from their encased plinths and set adrift in the unconscious mind of those that encounter them. This selection on display at Artworks 2023 includes references from Ireland and Egypt. The larger series at present also represents cultural touchstones from Armenia, The Kingdom of Dumnonia (now Cornwall), Finland, Spain, as well as artifacts from film and popular culture.

Portrait of my Brother: Narmer's Baboon, Hoard of Silver Ingots, Corleck Head is simultaneously a lamentation on the impossibility of achieving an objective reading of another's mind and our cultural pasts; and a celebration, of the physical manifestations of both that continue to survive. In the physical world, and within our infinitely overlapping individual, communal and collective psyches.


Special thanks to my collaborative partner Damon Conway for his participation in the production of this work.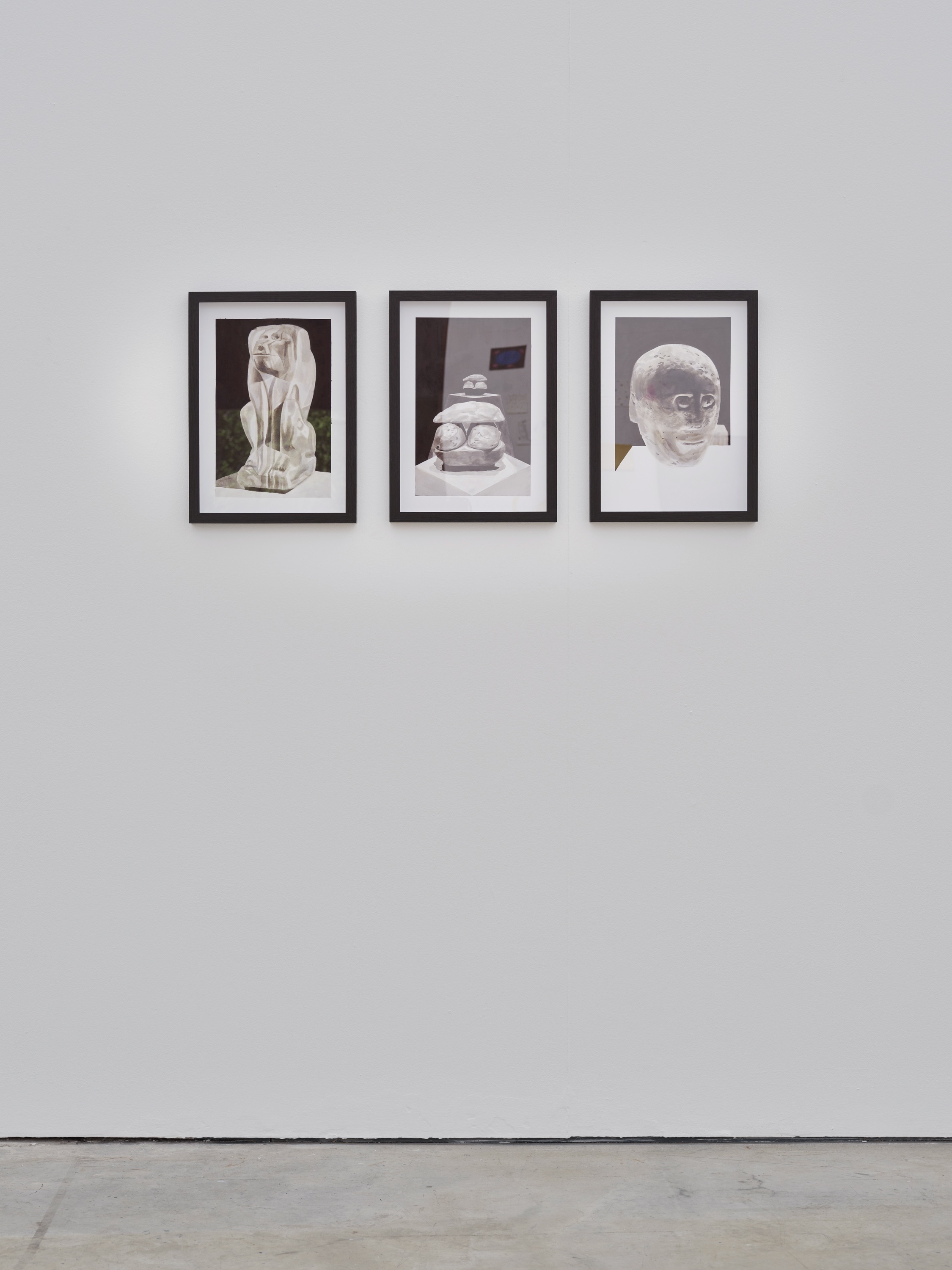 Installation shot, Visual Carlow, 2023



Portrait of my brother: Narmer's Baboon, ink on paper, 42xm x 30cm, 2023



Portrait of my brother: Corleck Head, ink on paper, 42xm x 30cm, 2023



Portrait of my brother: Hoard of Silver Ingots, ink on paper, 42xm x 30cm, 2023